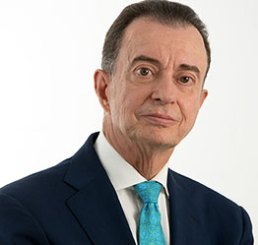 Managing Partner of MdF Family Partners, Javier Muguiro has a degree in Business Law from the Universidad Pontificia de Comillas (ICADE E-1) and a Superior Course in the Social Communication Institute.
Javier worked at Chase Manhattan (MHT) from 1980 to 1986 where he collaborated in the creation of the fixed income capital market for which he was responsible since its inception.
In 1986, he joined JP Morgan as head of origination and distribution of Private Fixed Income.
Subsequently, he created the Private Banking group for Spain and Portugal for JP Morgan, which he directed until 2002. Between 1997 and 2001, he was also responsible for the London and Northern Europe office, where he worked with the largest European family offices. He was a member of the Board of Directors of JP Morgan International.
From 2002 he was a consultant or advisor to several companies until in 2004 he created Achievers Family Office advising family groups in their global strategy.