Wren Investment Office is proud to announce that it has won another award for its performance within the private wealth management sector, becoming Industry Newcomer Award Winner 2019 at the prestigious Magic Circle Awards hosted by Citywealth.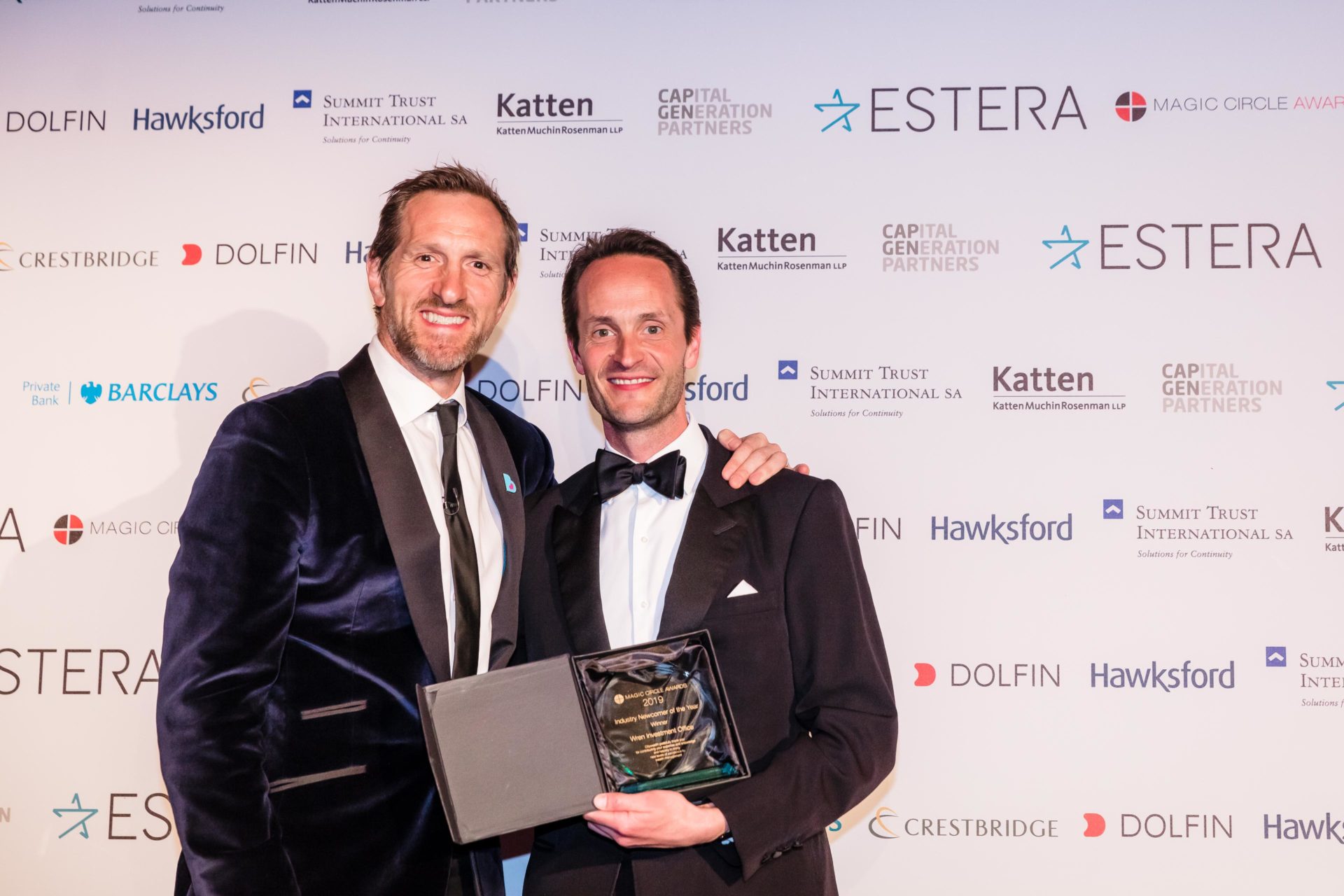 Edward Tollemache collecting Wren's Industry Newcomer Award at Citywealth's Magic Circle Awards 2019
The Magic Circle Awards seek to identify the best advisors and managers in the global wealth industry. They are hosted each Spring, bringing together over 400 of the wealth industry's global elite – including law firms, trust companies, family offices, tax advisors, investment managers and bankers in the wealth sector.
The aim is to recognise companies for their achievements in the wealth industry during the past year. Candidates can submit their own applications or be nominated from within the global industry.  There are 35 categories with each category shortlisted by a judging panel of industry experts.  
This year, over 200 companies and individuals submitted entries to highlight their developments over the previous year. Wren Investment Office was one of six finalists selected by an independent panel of judges in the Industry Newcomer of the Year category. The contest then included a period of online voting with more than 11,000 public votes representing popular opinion from charities, peer groups and private clients. This was then shared with the panel of judges prior to their final vote, resulting in Wren being recognised as Winner of the Industry Newcomer of the Year.  
CEO, Michael Parson commented:
"We are delighted to have won yet another award recognising our achievements within the wealth industry over the past year. Our focus in on building strong, trusting, long term relationships with our clients in order to establish the best way to strategically manage their wealth. In doing so we aim to deliver a successful growth strategy, allowing individuals and families to be in control of their wealth and achieve their long term objectives, both financial and non-financial."